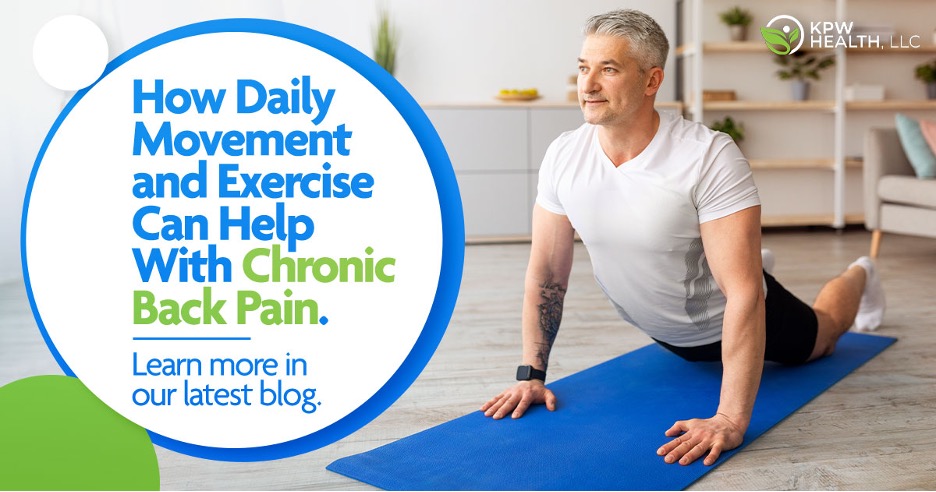 Chronic back pain is more common among individuals who aren't physically active. Don't let chronic pain immobilize you; read our latest blog and say hello to daily exercise and goodbye to chronic back pain!
Lack of Movement – The Enemy of Chronic Pain 
It can be tempting to stay on the couch when dealing with back pain, but that may be a prescription leading to more pain. Once a person develops chronic back pain, they may begin limiting their range of motion to avoid triggering symptoms. However, this lack of movement can be counterproductive, as insufficient movement can result in weakened core muscles. As one of the leading causes of work limitations, chronic pain is a prevalent issue among adults, with approximately 16 million adults experiencing it in the United States alone. It's important to note that one in four adults affected with back pain is due to poor physical health.
Walk your Way to Pain Relief
Muscle deconditioning or muscle atrophy occurs when your muscles lack the power to support you correctly. So, don't take back pain lying down. On the contrary, try sitting up and going for a walk instead. Implementing a ten-to-fifteen-minute walk into your everyday routine is an often-overlooked back pain prevention method. When you walk, you increase blood flow allowing an increase of nutrients to spinal muscles and the supply of oxygen. As well as flushing out toxins your muscles produce when they contract and expand. Gradually, toxins gather near the lower back muscle tissues leading to stiffness. Walking facilitates flushing out these toxins while aiding with flexibility.
When combined, the factors above help build strength in your lumbar muscles (lower back), which helps to support your spine. The spine is often weakened due to sedentary lifestyles, leading to muscular weakness, injury, and, you guessed it, pain.
Namaste Away from Chronic Back Aches
Researchers have found that yoga is an effective form of exercise-directed therapy for treating patients with moderate to severe chronic back pain. When practiced carefully and preferably under the supervision of a well-trained instructor, adapted sets of yoga poses can decrease back pain and improve function. In yoga, you place your body in a set of poses for small increments of time, easing muscle tension, a growing range of joint motion, and raising muscle strength. Integrating both mind and body alike, yoga is unique in its reach when it comes to targeting pain. A study published in Annals of Internal Medicine revealed that among 313 individuals with chronic back pain, a weekly yoga class increased mobility more than more standard forms of care.
Let's Get Physical
Non-invasive treatments such as physical therapy frequently combat chronic back pain. Physical therapy is individualized, making it highly effective; you will be assessed and treated to target personally curated health goals. When undergoing physical therapy, your therapist can gradually intensify exercises for your long-term benefit in a way you cannot safely accomplish alone. A physical therapist may utilize graded activity, slowly raising the performing activities that hurt your back. Graded-activity exercises aim to break down the painful activity into smaller, pain-free movements. Essentially, you encourage your nervous system to associate a new, positive feeling with the activity. So, say hello to daily exercise and goodbye to chronic back pain!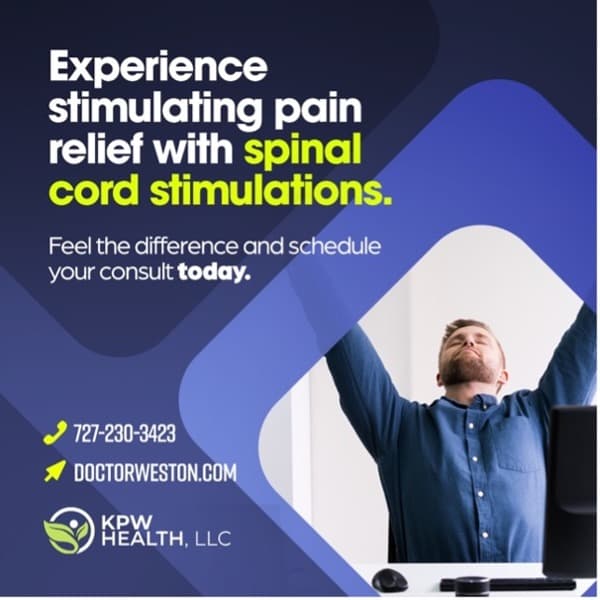 Look no further if you're searching for chronic back pain treatment options! Here at KPW Health, we work collaboratively to find a treatment strategy that is unique to you. Click here to browse our various treatment options targeting localized pain or contact us at (727) 230 – 3423 for further details!
Resources: 
https://www.ncbi.nlm.nih.gov/books/NBK284944/#:~:text=Going%20on%20walks%3A%20Initial%20research,for%2030%20to%2060%20minutes.
https://www.health.harvard.edu/pain/daily-moves-to-prevent-low-back-pain
https://www.pennmedicine.org/updates/blogs/neuroscience-blog/2017/april/physical-therapy-for-spine-pain